Taylor Swift Responds to Witchcraft Taunts With Extraordinary Video
Pop megastar Taylor Swift said she's now "never beating the sorcery allegations," while sharing an incredible video of an airplane darting across the sky while perfectly accompanying her lyrics during a concert in Argentina.
The 12-time Grammy Award winner has been fending off sorcery and witchcraft rumors for the past several weeks as she travels the world on her sixth concert tour. While critics have slammed the singer, accusing her of promoting witchcraft, fans have shared viral TikTok clips describing Swift as looking like she's doing a spell with her coven during performances of the song "Willow."
The superstar appeared to respond to the sorcery allegations in a post on X, formerly Twitter, where Swift shared a jaw-dropping video from her Saturday Eras Tour stop in Buenos Aires, Argentina. In the 25-second clip, Swift is seen singing "Labyrinth" off her 2022 album, Midnights.
In a serendipitous moment, as Swift sings the lyrics, "I thought the plane was going down/How'd you turn it right around," the camera pans to the sky right as an airplane soars directly above the venue.
"Never beating the sorcery allegations," Swift captioned the video in the post Monday evening.
Newsweek reached out via email and social media to Swift's representatives for comment Monday night.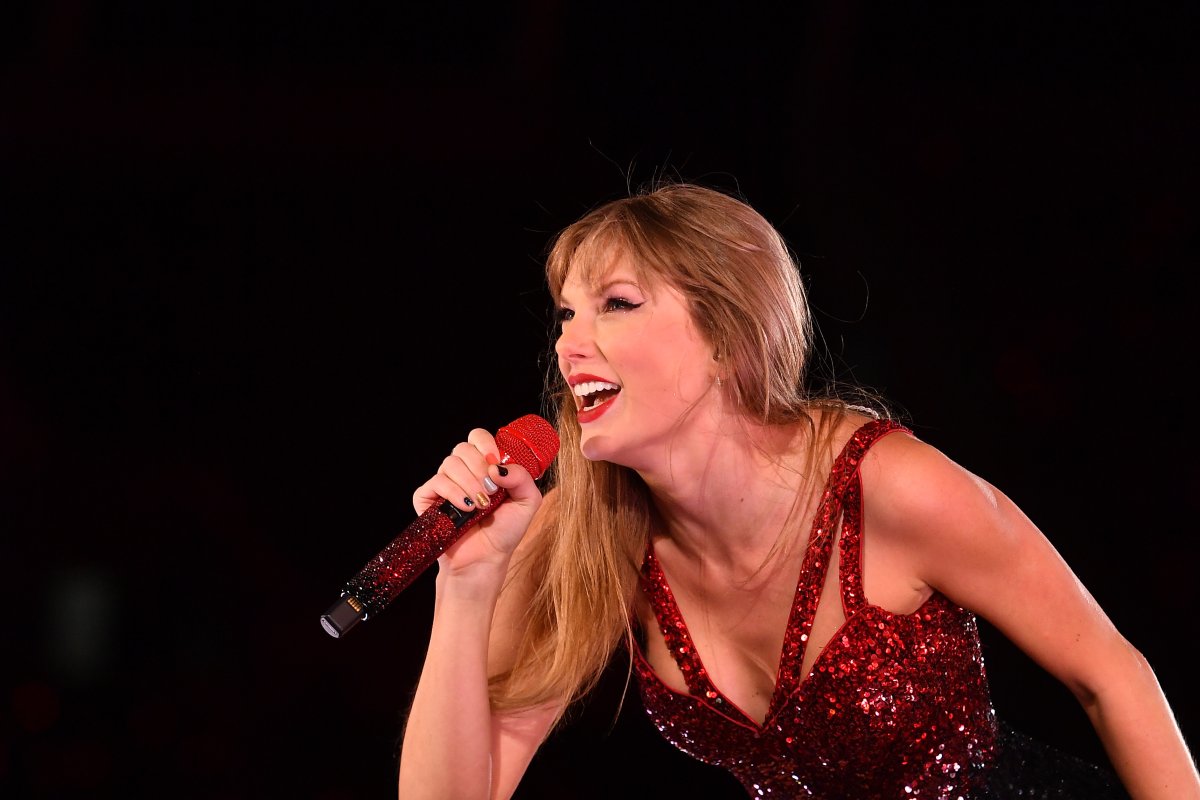 Swift, 33, recently came under fire over an October Instagram post, in which the singer thanked her fans for turning out in droves to see her Eras tour movie.
"I've been watching videos of you guys in the theaters dancing and prancing and recreating choreography, creating inside jokes, casting spells, getting engaged, and just generally creating the exact type of joyful chaos we're known for," Swift said in the post.
The "casting spells" highlight enraged some social media users, including a woman who called herself an ex-fan after taking issue with the caption.
Kandiss Taylor, a former Republican Georgia gubernatorial candidate, blasted Swift for the comment in a lengthy post on X, voicing her dissent.
"Did you really just praise your fans for making videos with your music and 'casting spells' @taylorswift13?" the ex-MAGA hopeful asked the singer on X. "What is wrong with you? I have heard from others that attended this last tour that you had some satanic nods in your show. I didn't want to believe it."
The Republican accused Swift of "celebrating witchcraft."
"You're influencing innocent minds to be enticed with the dark side of spirituality," she said.
While it appears that Swift did not respond directly to Taylor's criticisms or accusations of witchcraft on X, the Georgia mother's post ignited a heated debated with thousands of responses.
Uncommon Knowledge
Newsweek is committed to challenging conventional wisdom and finding connections in the search for common ground.
Newsweek is committed to challenging conventional wisdom and finding connections in the search for common ground.




Source link